Top 10 Female TV Personalities in Ghana
Top 10 Female TV Personalities in Ghana
Who are the Female TV Personalities in Ghana ? As A TV Personalities someone known to the public primarily through their appearances on television shows. There are numerous of Ghanaian Female TV Personalities who have made it to the lime light and Scout Africa bring to you the top 10.
What is the salary of a journalist in Ghana?
The salary range for people working in Ghana in Journalism, Printing Arts & Media is typically from 1,079.00 GHS (minimum salary) to 2,643.00 GHS (highest average, actual maximum salary is higher).
Who are the Top 10 Female TV Personalities in Ghana?
Nana Ama McBrown , Deloris Frimpong Manso , Anita Akuffo , Nana Aba Anamoah , Stacy Amoateng ,Serwaa Amihere , Cynthia Tima Yeboah, , Gifty Anti , Nana Yaa Brefo and Cookie Tee are the Top 10 Ghanaian Female TV Personalities .
Nana Ama McBrown
Felicity Ama Agyemang, known as Nana Ama McBrown, is a Ghanaian actress, TV presenter and a music writer. She rose to prominence for her role in television series Tentacles. She is known by the top entertaining program in Ghana "United Showbiz ".Who is Nana Ama McBrown husband?Maxwell Mawu Mensah.
Deloris Frimpong Manso
Deloris Frimpong Manso, popularly known as "Delay", is an entrepreneur, television and radio show host, producer, public speaker and Women's Advocate in Ghana. She is Known by the Top the Interview show in Ghana "The Delay show".
Nana Aba Anamoah
Nana Aba Anamoah is a Ghanaian media personality. Until her resignation from TV3, she presented the news and hosted top shows including The Divas Show. She is currently the General Manager of GHOne TV and Starr 103.5 FM. Nana Aba is a member of the Women's Premier League committee in Ghana.
Stacy Amoateng
Stacy Amoateng is television presenter/producer, media consultant, philanthropist and actress from Ghana. She founded a charitable organisation to support women and children in need and has been recognised for her work via a Ghana Peace Award.
Gifty Anti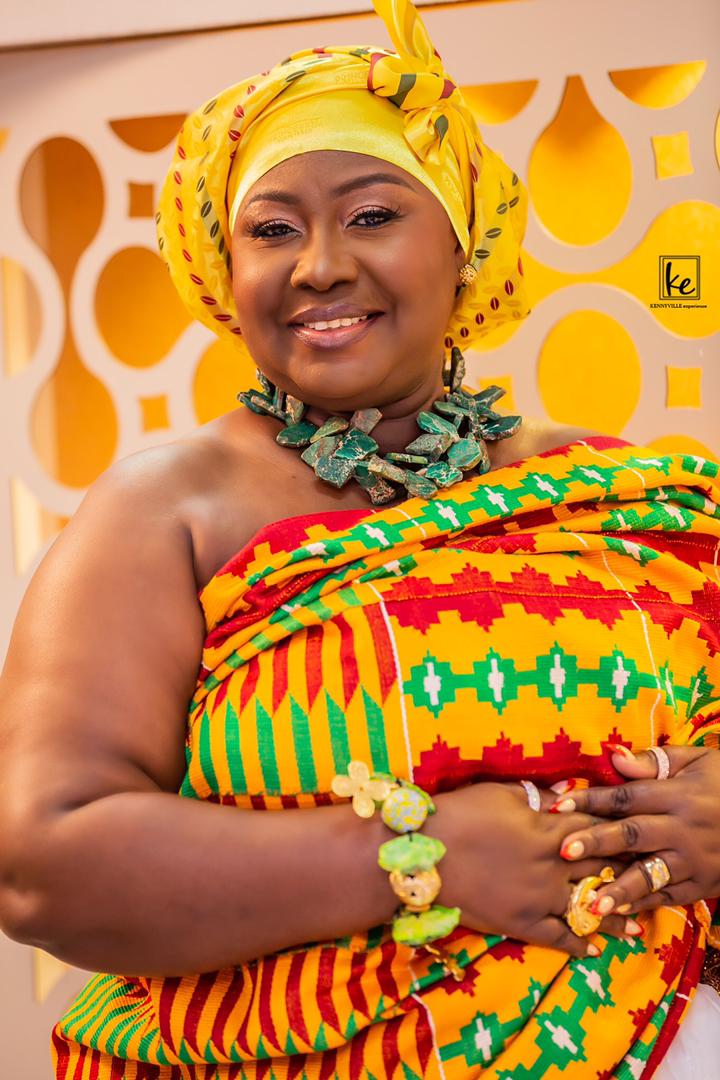 Gifty Anti is a Ghanaian journalist and broadcaster. She was born on January 23,1970. She is the host of the Standpoint programme; which discusses issues affecting women on Ghana Television.
Nana Yaa Brefo
She was born Deborah Nana Yaa Brefo. According to Nana Yaa, her father decided to erase Deborah from her name when she was a child. Nana Yaa indicated in an interview with Kofi TV that she never used Deborah when she was in school.
Anita Akuffo
Anita Akuffo is a broadcaster , Television Presenter and a TV Host. She is currently hosting the 2021 Ghana Most Beautiful …One of the top beauty Pageant In Africa.
Serwaa Amihere
Serwaa Amihere is a Ghanaian broadcast journalist and news presenter who currently works with GHOne TV. She won the Television Female Newscaster of the Year Award at the 2018 Radio and Television Personality Awards.
Cynthia Tima Yeboah
Cynthia Tima Yeboah Known as Tima Kumkum is a Ghanaian media practitioner, and a Tv presenter at Adom Tv . She is known for Adom TV Telenovellas .
Cookie Tee
Shirley Tibilla known as Cookie Tee is currently the co host for 2021 Ghana Most Beautiful …One of the top beauty Pageant In Africa.
See Also >>>>>Top 10 Male TV Personalities in Ghana
Disclaimer : As much as we try to update the information database on daily basis. It is possible that we might miss some or delay in updating some content due to the sheer volume of articles. If you notice any incorrect data which might be correct at the time of writing, kindly contact us to make the necessary changes . Thank You
Don't miss out on current updates, kindly like us on Facebook , Follow Us On Instagram & Subscribe To Our Channel OR leave a comment below for further inquiries.