Lancaster University Ghana, Accra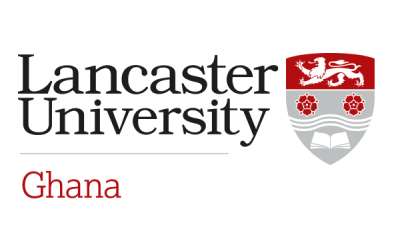 About Lancaster University Ghana, Accra
1947 a public meeting in Lancaster endorsed a proposal that there might be a university college established in the city. Although the idea lapsed due to a lack of government funding, in early 1961 it was revived by Lancashire County Council, and a Promotion Committee for a University in North-West Lancashire, chaired by Lord Derby, presented a proposal to the University Grants Committee for Lancaster to be chosen.
Lancaster University Ghana Courses Offered
Accounting and Finance BSc Hons
Apply to the Lancaster University Executive MBA
Economics and International Relations BA Hons.
Marketing BSc Hons
Lancaster University Ghana Scholarships
Our priority is to support every student to make the most of their life and education. We have a large range of scholarships available for our prospective students and anyone can apply. We encourage all students to take advantage of what we have to offer.
Below is a list of scholarships we offer all applicants, feel free to contact us directly if you have any questions.
1. Academic Merit Scholarship – Applicants must have obtained 4 A's and 1B or better in 5 subjects in WAEC or a minimum of 4A's in IGCSE and 2A's in A Levels for direct entry.
2. Financial Aid Scholarship – Applicants should be able to demonstrate limited family income and or insufficient funds to cover most or all educational related expenses. Students applying for this category must have obtained 2A's and 1 B or better in 5 subjects.
3. Sibling Scholarship – We offer Siblings Scholarships/Bursaries for siblings studying concurrently. This is an automatic 10% reduction in tuition fee when a sibling of a direct family member (Brother or Sister) studying with us joins the Lancaster University Ghana Family as a student.
4. Direct Scholarship – We work closely with most high schools across the country. As part of the collaborative effort between the high schools, we support students from these high schools with scholarships to study at our institution. The scholarships ranges from 10% to 15% off their tuition fees. Contact us directly to see if your school is eligible or if you would want your school to be part of this exciting offer.
ELIGIBILITY 
Applicants must submit a completed Scholarship Application Form along with all financial aid supporting documents (For Financial Aid Applicants), and other documents requested for. You can contact us for scholarships:
a) If you believe you are eligible for a scholarship based on academic merit (attach your official results to your application form). Ensure that you scored 2 'A' grades and at least a 'B' (or its equivalent in other streams).
b) If you have financial needs. Scholarships based on need are allocated on a case-by-case basis. The university endeavours to consider a variety of factors, including household income and other extenuating circumstances.
FINANCIAL AND SUPPORTING DOCUMENTS
Any of the documents listed below, which are able to serve as sufficient proof of financial need, can be provided
Pay slip/Payroll records of Parents or Guardians
Recent school receipts of siblings or Parents'/Guardians' Dependents
Death Certificates of Parents
Bank statements of Parents/ Guardians
SSNIT contribution of Parents/Guardians
OTHER DOCUMENTS FOR ALL CATEGORIES
High School/ Secondary School Exam Certificates Transcripts
Transcripts
A 500-word essay outlining your academic and career goals. Your essay should also include how your studies will contribute to your professional goals. Candidates should also include reasons why they feel they should be considered for this scholarship.
Letters of recommendation
Note: Applicants may be asked for additional information if information provided is unclear.
NEXT STEPS
Interview of shortlisted applicants.
If a candidate's application is successful, they will receive notification of their award.
Contact our team for more information on your eligibility for a scholarship.
To download scholarship form, click here
Contact Details For Lancaster University Ghana, Accra
Lancaster University Ghana,
A&C Centre
East Legon,
Accra
Email: admissions@lancaster.edu.gh
Tel: 0209607008 or 030 274 7700