In the ever-evolving landscape of wealth and success, the year 2023 has brought forth a new roster of the world's wealthiest individuals. From tech moguls to industrial titans, the list of the top billionaires is a testament to the diverse industries that drive global economies. In this comprehensive article, we unveil the richest people in the world for 2023, delving into their sources of wealth, net worth, and the impact they've had on various sectors.
Before diving into the list, it's important to understand the methodology used to rank the richest people in the world for 2023. The rankings are based on a combination of factors, including net worth, assets, investments, and overall influence in various industries. Our team of experts has meticulously analyzed financial reports, market trends, and public information to provide you with an accurate representation of their wealth.
Top 10 Richest People In The World And Their Net Worth
Explore the richest people in 2023, showcasing their exceptional achievements in tech and traditional industries, their histories, and their business contributions.
Elon Musk Net Worth: 225.3 billion USD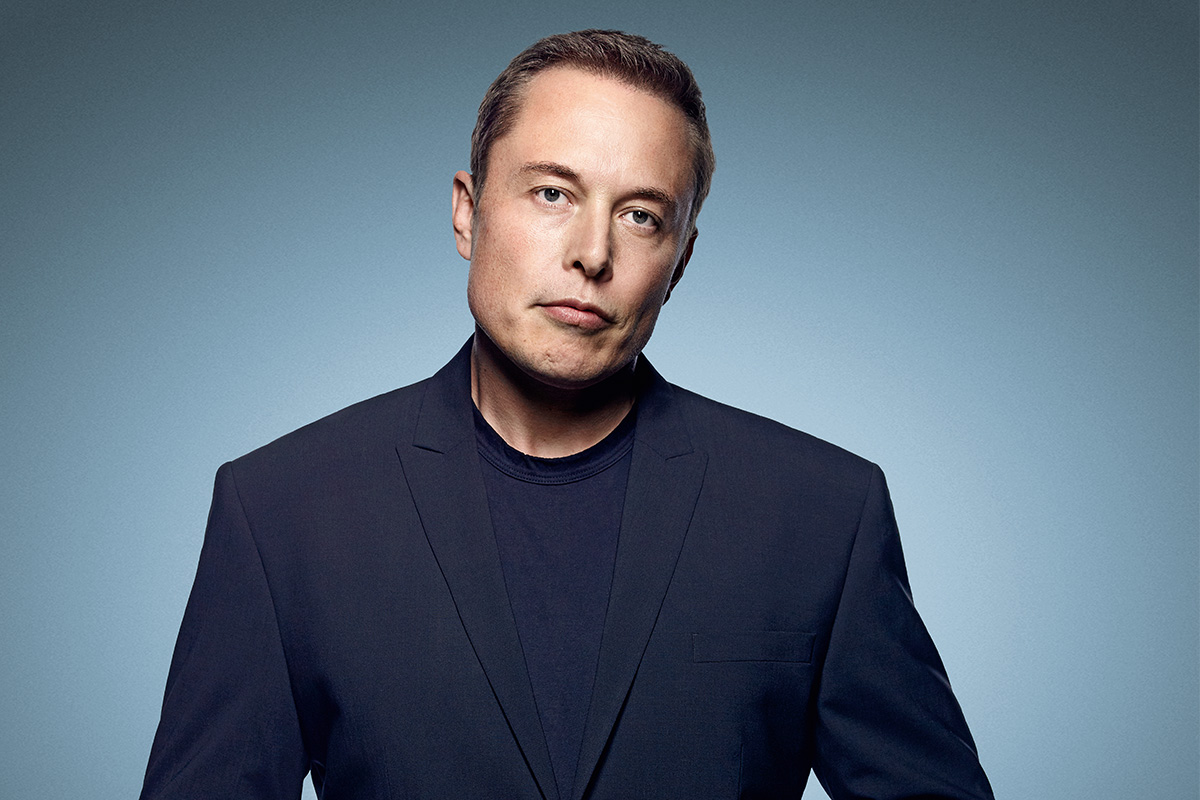 Elon Musk is a visionary entrepreneur and innovator known for his significant contributions to various industries. Born on June 28, 1971, in Pretoria, South Africa, Musk is the founder, CEO, and lead designer of SpaceX, CEO and product architect of Tesla, Inc., and co-founder of companies like Neuralink and The Boring Company.
Musk is a visionary with ambitious goals for reducing carbon emissions, space exploration, and transportation. He has developed electric vehicles like Tesla and launched rockets like the Falcon 9 and Falcon Heavy. Musk's work in renewable energy, artificial intelligence, and neural interfaces pushes the boundaries of technology. His leadership style and vision have made him a polarizing figure, addressing global challenges and influencing multiple industries.
Elon Musk Source of Wealth
Elon Musk's wealth stems from ownership stakes and leadership roles in successful companies, contributing to his substantial net worth.
Tesla, Inc.: Musk leads Tesla, a global leader in electric vehicles and clean energy, with groundbreaking technology and leadership.
SpaceX: Musk founded SpaceX, a private aerospace company with innovative technologies like the Falcon 9 rocket and Dragon spacecraft, securing NASA contracts.
The Boring Company: Musk founded The Boring Company, focusing on tunnel construction and transportation infrastructure.
Neuralink: Musk co-founded Neuralink, a brain-computer interface company aiming for direct communication in healthcare and other fields.
SolarCity (Acquired by Tesla): Tesla acquires SolarCity, expanding Musk's clean energy involvement.
Other Ventures: Musk's ventures include OpenAI and Mars colonization exploration.
2.Bernard Arnault Net Worth: 221.7 billion
Bernard Arnault, born in 1949, is the chairman and CEO of LVMH Moët Hennessy Louis Vuitton, a multinational luxury goods conglomerate. Arnault's strategic vision and leadership have contributed to LVMH's growth and success, expanding its presence and influence in the luxury market.
Bernard Arnault's Source of Wealth
Bernard Arnault's wealth comes from his ownership and leadership of LVMH Moët Hennessy Louis Vuitton, a multinational luxury goods conglomerate. Arnault's leadership and strategic decisions have contributed to the company's growth and profitability, ensuring its position as a global leader in the luxury industry.
3. Jeff Bezos's Net Worth: 161 billion USD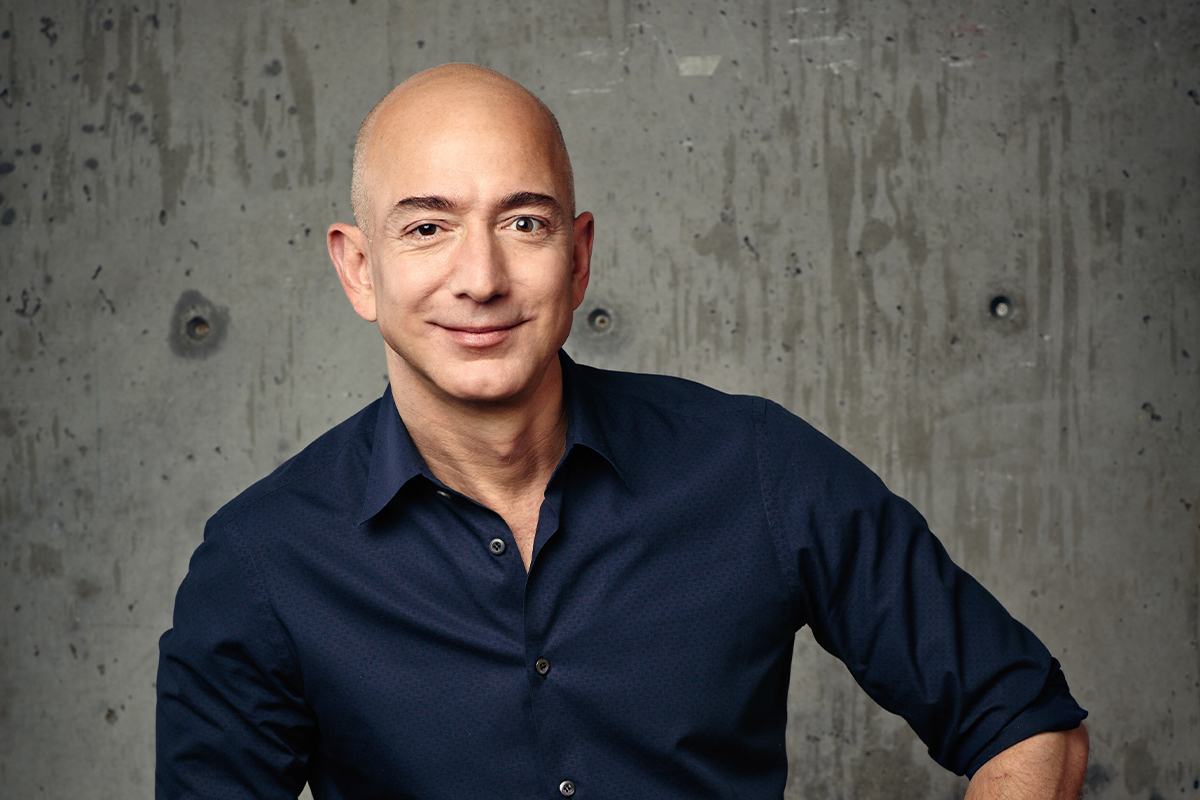 Jeff Bezos, born in 1964, is the founder of Amazon.com, a global e-commerce giant. Founded in 1994, Amazon expanded its offerings to include cloud computing, streaming services, and artificial intelligence. Bezos' innovative approach and focus on customer experience contributed to Amazon's success. Bezos also owns The Washington Post and Blue Origin, an aerospace company focused on space travel and exploration.
Jeff Bezos's Source of Wealth
Jeff Bezos' wealth comes from his ownership and leadership of Amazon.com, a multinational e-commerce and technology conglomerate. Bezos led Amazon to become a global leader in e-commerce, cloud computing, digital streaming, and artificial intelligence, with diverse revenue streams.
Bezos' wealth increased with Amazon's profitability, as his ownership stake in the company appreciated.
4. Larry Ellison's Net Worth: 144.4 billion USD
Larry Ellison, co-founder of Oracle Corporation, is an American businessman known for his entrepreneurial spirit and innovative approach to technology. He played a significant role in developing the relational database management system (RDBMS), which became a cornerstone of modern software development and data management. Under Ellison's leadership, Oracle has grown into a global technology powerhouse, offering software, hardware, and cloud services for businesses and organizations.
Larry Ellison's Source of Wealth
Larry Ellison, co-founder and former CEO of Oracle, is known for its RDBMS software products, which generate revenue through licensing, maintenance, consulting, and cloud services.
In addition to Oracle, Ellison has also invested in other ventures and industries, including:
Real Estate: Ellison owns numerous real estate properties in California and Hawaii.
Yachting: He is passionate about yachting and has participated in competitive sailing events, including the America's Cup.
Aviation: Ellison's collection includes aircraft and founded Planetary Resources for precious metal mining.
Healthcare and Wellness: Ellison has also shown interest in the healthcare sector and wellness technologies.
Technology Investments: He has invested in and supported various technology startups and companies outside of Oracle.
5. Bill Gates Net Worth: $132 billion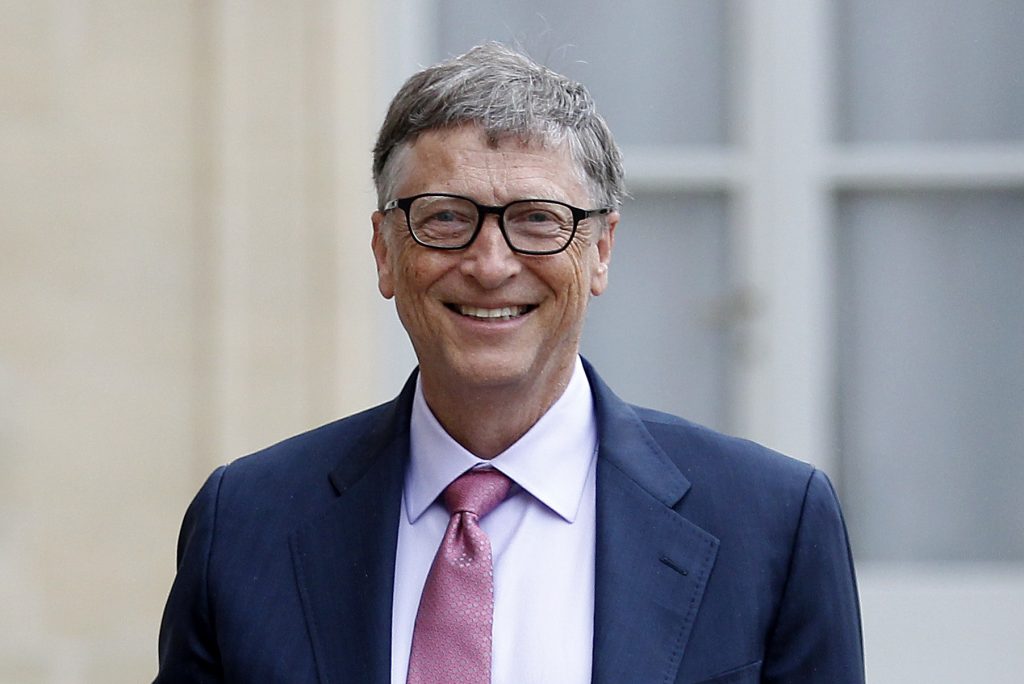 Bill Gates, an American business magnate, software developer, and philanthropist, co-founded Microsoft Corporation in 1975. The company's success was driven by products like Windows, Office suite, and software applications. Gates served as CEO until 2000 and was deeply involved in its operations and product development. He also established the Bill & Melinda Gates Foundation in 2000, focusing on global health, education, poverty alleviation, and information technology access.
Bill Gates Source of Wealth
Bill Gates' wealth is primarily derived from his co-foundership of Microsoft Corporation and his significant ownership stake. Microsoft is a global technology company known for its operating systems, software products, and cloud services. Gates' success in the personal computer industry was largely attributed to the appreciation of his Microsoft shares over time. Despite his reduced role in the company, his ownership position remained a significant source of his wealth.
6. Warren Buffett's Net Worth: 119.5 billion USD
Warren Buffett, born in 1930 in Omaha, Nebraska, is a successful American business magnate, investor, and philanthropist. He is the chairman and CEO of Berkshire Hathaway, a multinational conglomerate holding company with a diverse portfolio of businesses. Buffett's value investing approach focuses on undervalued companies with strong fundamentals, focusing on fundamental analysis, financial discipline, and patient market approach. He is known for his frugal lifestyle and pledges to donate a significant portion of his fortune to philanthropic causes. His annual letters to Berkshire Hathaway shareholders are widely read for their wisdom and guidance.
Warren Buffett's Source of Wealth
Warren Buffett's wealth is primarily derived from his ownership and leadership of Berkshire Hathaway, a US multinational conglomerate holding company. Berkshire Hathaway owns various businesses, including insurance, consumer brands, energy, manufacturing, and investments. Buffett is known for his value investing approach and skillful management of publicly traded companies. He is a successful investor and has pledged to donate a significant portion of his wealth to charitable causes through the Bill and Melinda Gates Foundation.
7. Larry Page's Net Worth: 110.9 billion USD
Larry Page, an American computer scientist and entrepreneur, co-founded Google with Sergey Brin in 1998. Under his leadership, Google transformed internet search and advertising, becoming a leading technology company. Page served as CEO from 2001 to 2015, overseeing significant innovations and acquisitions like Android, Google Maps, and YouTube. He focuses on technological innovation and improving people's lives. Although stepping down from Alphabet Inc. in 2019, Page remains involved in various projects and initiatives within the company.
Larry Page's Source of Wealth
Larry Page's wealth is primarily attributed to his co-founding and leadership role in Google, founded by Sergey Brin in 1998. Google's search engine and advertising platform contributed significantly to its growth. Page's stake in Alphabet Inc. and involvement in innovative projects contributed to his net worth.
8. Mark Zuckerberg's Net Worth: $106.9 billion USD
Mark Zuckerberg, co-founder and CEO of Facebook, is an American computer programmer and entrepreneur. Born in 1984, he co-founded the platform in 2004 while studying at Harvard University. Under his leadership, Facebook revolutionized online communication and connected people worldwide. The platform has acquired platforms like Instagram and WhatsApp, expanding its influence. Zuckerberg has faced criticism for his innovative thinking and impact on society. He and his wife Priscilla Chan have also engaged in philanthropic efforts, focusing on education, health, and scientific research.
Mark Zuckerberg Source of Wealth
Mark Zuckerberg's wealth is primarily derived from his ownership and leadership of Facebook, a social media company he co-founded and led as CEO. The platform's popularity and user base increased its market value, contributing to Zuckerberg's net worth.
These include:
Instagram and WhatsApp: Facebook acquired Instagram and WhatsApp in 2012, enhancing Zuckerberg's holdings.
Virtual Reality and Augmented Reality: Facebook invests in VR and AR technologies through Oculus VR, potentially revolutionizing industries and contributing to Zuckerberg's wealth.
Other Investments and Ventures: Facebook invests in VR and AR technologies through Oculus VR, potentially revolutionizing industries and contributing to Zuckerberg's wealth..
9. Sergey Brin's Net Worth: 105.3 billion USD
Sergey Brin, a computer scientist and entrepreneur, is the co-founder of Google, a global technology giant. Born in Moscow, Russia, Brin immigrated to the US with his family and met Larry Page at Stanford University. They developed a groundbreaking search engine algorithm, which shaped Google's search technology. Under Brin's leadership, Google expanded its services beyond search, offering products like Gmail, Google Maps, and Google Earth. Brin's innovative thinking and dedication to technological advancement have significantly impacted Google's growth and transformation into Alphabet Inc., Google's parent company.
Sergey Brin's Source of Wealth
Sergey Brin's wealth is primarily derived from co-founding Google, a successful and profitable technology company. He developed core search technology and expanded Google into advertising, cloud computing, and mobile operating systems. Google Ads became a significant revenue generator, benefiting Brin and his co-founders.
10. Steve Ballmer's net worth:100 billion USD
Steve Ballmer, an American businessman and former CEO of Microsoft, played a pivotal role in the company's growth and development. Born in 1956, Ballmer served as CEO from 2000 to 2014, overseeing product launches and expanding into new markets. Despite facing competition from Apple and Google, Ballmer retired in 2014 and focused on philanthropy, acquiring the Los Angeles Clippers basketball team and supporting educational causes.
Steve Ballmer's Source of Wealth
Steve Ballmer's wealth stems from his tenure as CEO at Microsoft, where he played a crucial role in the company's growth and success. Ballmer held numerous Microsoft shares and received stock-based rewards and bonuses. After leaving, he engaged in philanthropic and investment activities, but his primary source of wealth remained his involvement with Microsoft.
Notable Newcomers and Trends World Billionaires
In this section, we'll highlight the newcomers to the billionaire club and examine the trends that have shaped the wealth distribution in 2023. From breakthrough technologies to emerging markets, we'll discuss how these factors have influenced the rankings and brought fresh faces to the top.
Here are some of the specific notable newcomers to the world of billionaires in 2023:
Ryan Cohen: Chewy CEO Cohen debuts on Forbes billionaires list with $13.9 billion net worth, driven by strong stock performance.
Sam Bankman-Fried: FTX CEO, Bankman-Fried, net worth $22.5 billion, joins billionaires list.
Gavin Wood: Ethereum co-founder Wood's net worth is $5.7 billion.
Dmitry Savchenko: Russian billionaire Savchenko leads Xsolla, a video game payments platform.
Cheng Wei: Didi Chuxing CEO Wei Wei, Chinese billionaire, estimated net worth $1.6 billion.
Challenges Faced by the World Billionaires
Massive wealth offers obstacles in addition to a multitude of opportunities. We'll talk about the particular challenges that the wealthiest people face, like dealing with regulations, being scrutinised by the public, and having to manage large amounts of resources.
In Conclusion
Explore the top 2023 billionaires, their achievements, and their impact on the global economy. These individuals have shaped industries, driven technological advancements, and paved the way for a more interconnected global economy. Gain insight into the complex interplay of wealth, innovation, and impact.
Source….Scoutafrica.net
Don't miss out on current updates, kindly like us on Facebook , Follow Us On Instagram & Subscribe To Our Channel OR leave a comment below for further inquiries.