Last updated on October 7, 2021
Romantic Places In Accra For Young Couples
What are the Romantic Places In Accra For Young Couples ? As Being romantic is about expressing love and dedication in a way that's intentional, unmistakable, and deeply affectionate. Are you a young couple looking for the best romantic places in Ghana to create good memories whether its being a date, honeymoon , holiday , Vacation …..? Dont worry scout Africa will help you scout the best Romantic Nice places in Accra to hangout and the romantic things you can do In Ghana.
Top 5 Romantic Places For Young Couples On A Date To Visit In Accra Ghana
Scout Africa discovers the Top 5 places For couples to Visit in Ghana. Read This Article and scout at any of these romantic places for couples in Ghana. . Lets Get Started !
1. Visit White Sand beach resort and spa
On the West African coast of Ghana, the White Sands Beach Resort and Spa combines luxury and exclusivity, in a delightful, exotic, understated manner, while the resort with 10 well appointed individually designed suites & chalets is situated amidst 60 hectares of tropical garden with exotic plants & trees brought in 9 different countries with its private beach, club house, restaurants & bars, tennis court, and helipad.
2. Have Fun At Labadi Beach Hotel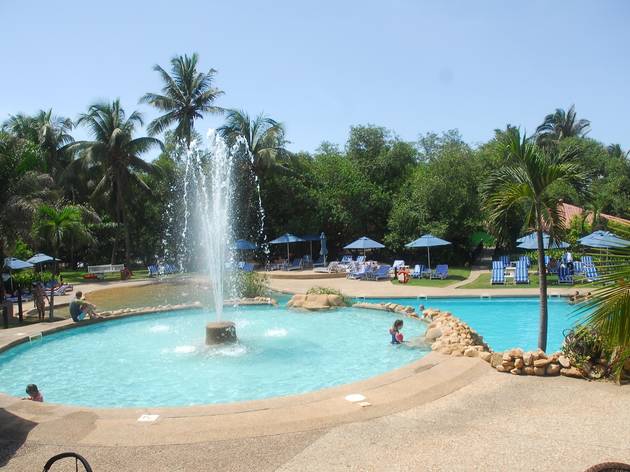 Labadi Beach is the busiest beach on Ghana's coast.It is one of Accra's beaches and is maintained by the local hotels. Labadi Beach is in a town called La, popularly known as Labadi, near Teshie in the Greater Accra Region of Ghana. An entrance fee to those not staying in the hotels is charged. On holidays and weekends there are often performances of reggae, hiplife, playback, and cultural drumming and dancing . Thus Couples can start having fun at the The Labadi Beach Hotel after visiting the Accra Zoo to help energise their travel in Ghana.
3. Date Night At Sky Bar 25
Skybar 25 is Accra's premier rooftop venue. Offering breathtaking views of the city from the tallest building in West Africa, we bring you an entertainment experience like no other.
4. Have Fun at the Peduase Valley Resort
Located in the valley of Peduase , Indulge in an exotic escape from the stress of daily city life. Be whisked away by refreshing breeze to our blissful valley resort in the soulful town of Aburi. Our resort, renowned for its exceptional hospitality offers the perfect environment for comfort, relaxation and all business purposes.
5. A Walk Through The Legon Botanical Gardens
Legon Botanical Gardens is a beautiful outdoor play space for persons of all age. Come Conference with Nature at Legon Botanical Gardens.
As Colors in flowers represent different emotions that can assist you in improving different relationships. For instance, pink flowers represent the spirit of friendship and orange is the color of joy and happiness. Reds are romantic and yellow and pastel flowers show compassion. Legon Botanical Gardens is full of Colourful flowers , Thus a stroll through should be an important thing to do for couples to help strenthen their relationships .
Conclusion enjoy your stay in any of these Places To Visit In Ghana for Couples whether its being a vacation , holiday , Honeymoon etc.…Have a nice day !
See Also >>>Top 5 Romantic Places To Visit In Nigeria
Don't miss out on current updates, kindly like us on Facebook , Follow Us On Instagram & Subscribe To Our Channel OR leave a comment below for further inquiries.