Best 10 Romantic Places To Visit In Ghana
What are the Romantic Places To Visit In Ghana ? As Being romantic is about expressing love and dedication in a way that's intentional, unmistakable, and deeply affectionate. Are you a couple looking for the best romantic places in Ghana to create good memories whether its being a honeymoon , holiday , Vacation …..? Dont worry scout Africa will help you scout the best Romantic Scenes To Visit In Ghana and the romantic things you can do In Ghana.
Top 10 Romantic Places For Couples To Visit In Ghana
Scout Africa discovers the Top 5 places For couples to Visit in Ghana. Read This Article and scout at any of these romantic places for couples in Ghana. . Lets Get Started !
1. .Lou Moon Lodge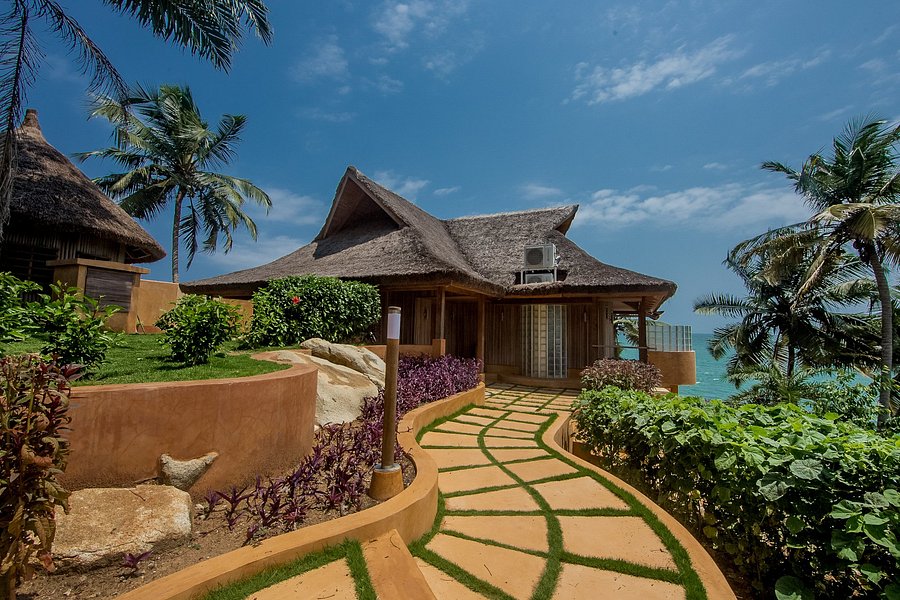 Lou Moon Resort is renowned for its incredibly breath-taking scenery and exceptional hospitality.
Set within a natural beach cove, nestled against a backdrop of lush green forests, and overlooking a magnificent bay area with the best sunset view in what is truly a slice of paradise.
2. Have Fun At Labadi Beach Hotel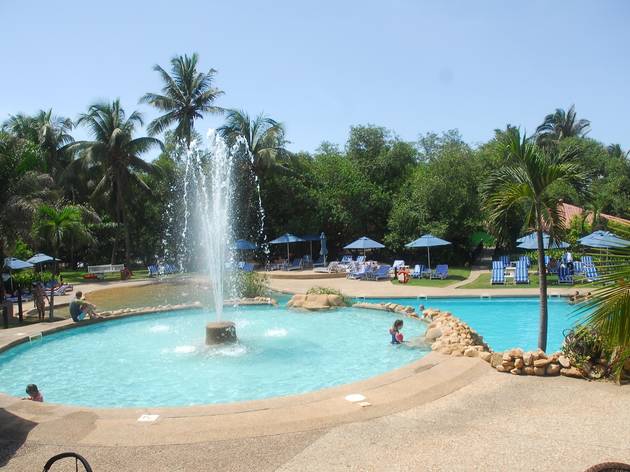 Labadi Beach is the busiest beach on Ghana's coast.It is one of Accra's beaches and is maintained by the local hotels. Labadi Beach is in a town called La, popularly known as Labadi, near Teshie in the Greater Accra Region of Ghana. An entrance fee to those not staying in the hotels is charged. On holidays and weekends there are often performances of reggae, hiplife, playback, and cultural drumming and dancing . Thus Couples can start having fun at the The Labadi Beach Hotel after visiting the Accra Zoo to help energise their travel in Ghana.
3. Date Night At Sky Bar 25
Skybar 25 is Accra's premier rooftop venue. Offering breathtaking views of the city from the tallest building in West Africa, we bring you an entertainment experience like no other.
"This is the height you see the beauty of the capital Accra.
Love 💘hits you differently if ya a nature person.
Day view is lovely 😍 but night 🌙 view from here is extraordinary wow and amazing 😀😃." A review on Sky Bar 25 on the google search.
4. Have Fun at the Peduase Valley Resort
Located in the valley of Peduase , Indulge in an exotic escape from the stress of daily city life. Be whisked away by refreshing breeze to our blissful valley resort in the soulful town of Aburi. Our resort, renowned for its exceptional hospitality offers the perfect environment for comfort, relaxation and all business purposes.
5. A Walk Through The Legon Botanical Gardens
Legon Botanical Gardens is a beautiful outdoor play space for persons of all age. Come Conference with Nature at Legon Botanical Gardens.
As Colors in flowers represent different emotions that can assist you in improving different relationships. For instance, pink flowers represent the spirit of friendship and orange is the color of joy and happiness. Reds are romantic and yellow and pastel flowers show compassion. Legon Botanical Gardens is full of Colourful flowers , Thus a stroll through should be an important thing to do for couples to help strenthen their relationships .
6. White Sand beach resort and spa
The white sand beach result is also the next to the perfect place to have your post wedding moments. White Sands is located less than an hour's drive from the city of Accra, in the heart of the central region at Gomoa Fetteh. The White sands Beach Resort and Spa offers friendly form duly blended with African charm, culture and tradition.
7 .Aqua Safari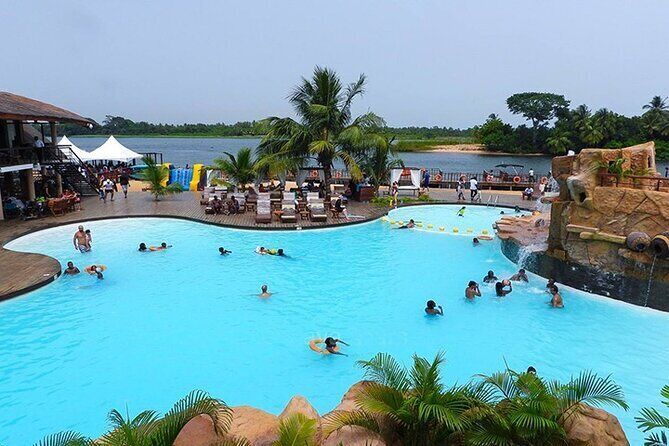 Aqua Safari Resort, a top eco-friendly luxury getaway resort in the heart of Ada in the greater Accra region of Ghana, West Africa offers to you our esteemed guest, wonderful experiences in our amazing facilities that have been carefully designed for your relaxation and pleasure. Aqua Safari Resort is a great destination for fun holidayers as well as business and organizational gatherings all over the world.
8. Holy Trinity Health and Spa
The Holy Trinity SPA & Health farm is the Integrative Health Department of the multiple award – winning Holy Trinity Medical Centre Accra – Ghana. The SPA is situated in a quiet, beautiful natural surrounding spreading along Ghana's biggest river – the Volta River. It is impressively designed and decorated in calm vegetation green colours.
9. Bojo Beach Resort
Set on a private beach along the Densu River Delta, this casual resort with Gulf of Guinea views lies 27 km from Kotoka International Airport.
10. Lansdown Resort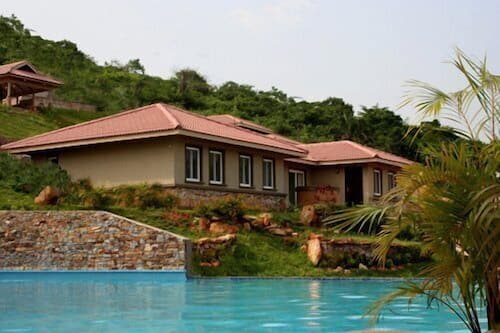 Lansdown is a luxury resort hidden in the beautiful hills of Aburi in Ghana and is ideal for conferencing, events, destination weddings and Parties.Luxury Resort, in Aburi Hills, dedicated to a new definition of style and luxury.Located in a unique location the perfect holiday/business retreat.
Conclusion enjoy your stay in any of these Places To Visit In Ghana for Couples whether its being a vacation , holiday , Honeymoon etc.…Have a nice day !
See Also >>>Top 5 Romantic Places To Visit In Nigeria
Don't miss out on current updates, kindly like us on Facebook , Follow Us On Instagram & Subscribe To Our Channel OR leave a comment below for further inquiries.