Famous Tourist attractions in KwaZulu-Natal You Must Visit
What are the Famous Tourist Attractions In KwaZulu-Natal ? KwaZulu-Natal, a coastal South African province, is known for its beaches, mountains and savannah populated by big game. The safari destination Hluhluwe-iMfolozi Park, in the northeast, is home to black and white rhinos, lions and giraffes. Durban is an Indian-influenced harbor city and a popular surfing spot. Cultural villages around the town of Eshowe showcase the traditions of the indigenous Zulu people Thus This Article Contains the most Famous Tourist Attractions In South Africa KwaZulu-Natal.
Are you looking For the best Tourists Attractions to visit in South Africa Durban. ? ,whether its being your vacation , Honeymoon , Business travels , Family Travels , Holiday and many More . Huh ! then you are at the right Place .
Top 10 Tourists Attractions in South Africa KwaZulu-Natal
Scout Africa discovers the Top 10 Tourists Attractions in South Africa KwaZulu-Natal. You Must Visit. Read This Article and scout at any of these Attractions in South Africa KwaZulu-Natal. . Lets Get Started !
1. Oribi Gorge Nature Reserve
The Oribi Gorge is 24 kilometers long and 165 meters deep and dominated by sandstone cliffs and ravines that were cut by the sometimes wild Umzimkulwana River flowing through it. The reserve is a bird-watcher's paradise, with more than 250 species of birds identified here, including five types of kingfisher and seven different eagles. There are also leopards, baboons, and small antelopes in the vicinity.
This stunning canyon is in the southern portion of KwaZulu Natal, about 120 kilometers south of Durban and 25 kilometers from the holiday destination of Port Shepstone, which is known for its great surfing and swimming beaches and lots of sunshine.
2. Nambiti Private Game Reserve
Nambiti Private Game Reserve is set in KwaZulu-Natal on 23 000 magnificent acres near the town of Ladysmith, conveniently close to Johannesburg/Pretoria . Who owns Nambiti Reserve?founder Rob Le Sueur.
The Nambiti Private Game Reserve located in KwaZulu-Natal on 22 000 lush acres, near the town of Ladysmith, conveniently close to Johannesburg/Pretoria (3.5 – 4 hours), Durban (2.5 hours) & Drakensberg (40 mins). Nambiti is also close to the renowned KZN Battlefields, a major attraction of this region.
3. Kwa Cheetah Breeding Project
At the Kwa Cheetah Breeding Project, inside the gates of Nambiti Private Game Reserve, animal lovers can enjoy exhilarating hands-on interactions with these graceful creatures and help out a worthwhile cause at the same time. The experience begins with an educational presentation about the plight of the cheetah. Visitors are then able to pat the animals, take photos with them, and watch a demonstration of their incredible speed.
Depending on the residents at the time, visitors may also see other cats such as servals, caracals, and African wildcats. The successful captive breeding program here seeks to increase the cheetahs' gene pool and prepare the animals for a life in the wild. The project only runs one tour a day to protect the animals from excessive stress, so advance bookings are highly recommended.
4. The Drakensberg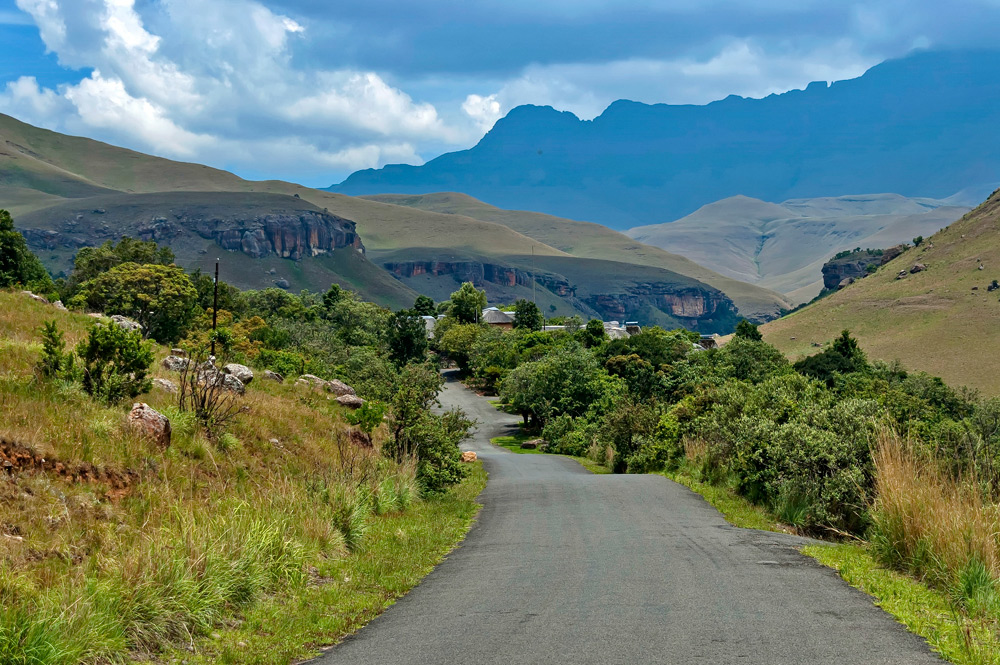 Drakensberg, the main mountain range of Southern Africa. The Drakensberg rises to more than 11,400 feet (3,475 metres) and extends roughly northeast to southwest for 700 miles (1,125 km) parallel to the southeastern coast of South Africa. Rock and cave art several thousands of years old has been found in the range.
The Drakensberg, from an Afrikaans word meaning "Dragon Mountains," is a place of breathtaking beauty and one of the most popular destinations in the country. Jagged-backed peaks rise above dense forests and deep valleys, and cascades feed clear mountain streams. This spectacular region includes uKhahlamba-Drakensberg Park, a UNESCO World Heritage Site with soaring basalt peaks that are some of the highest in the country and San (Bushmen) rock paintings, as well as Royal Natal National Park with the Amphitheatre, a five-kilometer-long rock wall with one of the world's highest waterfalls tumbling from above.
5. Hluhluwe-iMfolozi Park
Hluhluwe–Imfolozi Park, formerly Hluhluwe–Umfolozi Game Reserve, is the oldest proclaimed nature reserve in Africa. It consists of 960 km² of hilly topography 280 kilometres north of Durban in central KwaZulu-Natal, South Africa and is known for its rich wildlife and conservation efforts. Who owns Hluhluwe Imfolozi?Ezemvelo KZN Wildlife.
How many animals are in Hluhluwe?Hluhluwe-Imfolozi Park is home to 23000 Impala's, 1500 White Rhino, 360 Black Rhino and an incredible 300 Bird Species during the last count which gives one a better idea of the vastness of this magnificent Park and it's Wildlife.
6. iSimangaliso Wetland Park
iSimangaliso Wetland Park is a huge protected area along the coast of South Africa's KwaZulu-Natal Province. The park's centrepiece is the vast Lake St. Lucia, home to large numbers of hippos, crocodiles, pelicans and flamingos. Elephants, giraffes and leopards inhabit the grasslands and forests of the nearby Western Shores and Charters Creek areas. To the north, Sodwana Bay is known for its colourful coral reefs.
What are special features of iSimangaliso Wetland Park?The ongoing fluvial, marine and aeolian processes in the site have produced a variety of landforms, including coral reefs, long sandy beaches, coastal dunes, lake systems, swamps, and extensive reed and papyrus wetlands.
7. Sodwana Bay National Park
Sodwana Bay National Park, is a park situated on the north western coast of KwaZulu-Natal, South Africa; it is located within the iSimangaliso Wetland Park World Heritage Site 20 minutes away from local town Mbazwana. This park is internationally renowned for its sport fishing, scuba diving and snorkelling.
What are the special features of Sodwana Bay National Park?This South African nature reserve in KwaZulu-Natal features various popular dive sites with a great diversity of underwater seascapes, marine flora and fauna, corals, beautiful overhangs, drop-offs and mushroom rocks. Spectacular night dives have made this a not-to-be-missed destination for the scuba diving enthusiast.
8. Sani Pass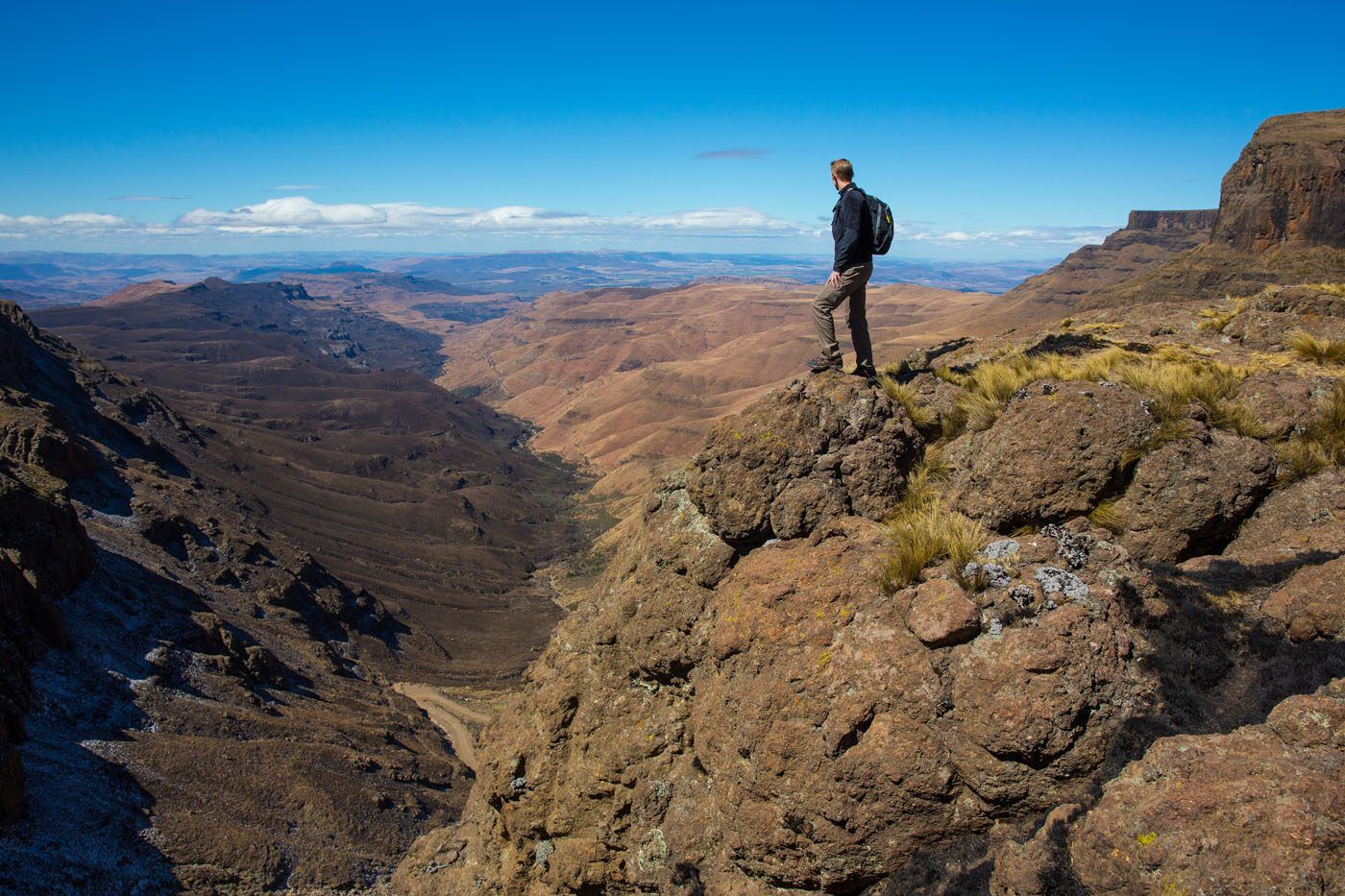 Sani Pass is a high mountain pass at an elevation of 2.876m (9,400ft) above the sea level, located in the western end of Kwa Zulu-Natal province of South Africa on the road between Underberg and Mokhotlong, Lesotho. It is a notoriously dangerous road, which requires the use of a 4×4 vehicle.
What are the special features of Sani Pass?The route up Sani Pass starts at 1,544 metres (5,066 ft), and climbs 1,332 m (4,370 ft) to an altitude of 2,876 m (9,436 ft). The road is a steep gravel road with gradients up to 1:3, which can be difficult to drive in bad weather and may be covered with snow and ice in winter.
9. The KwaZulu-Natal Battlefields Route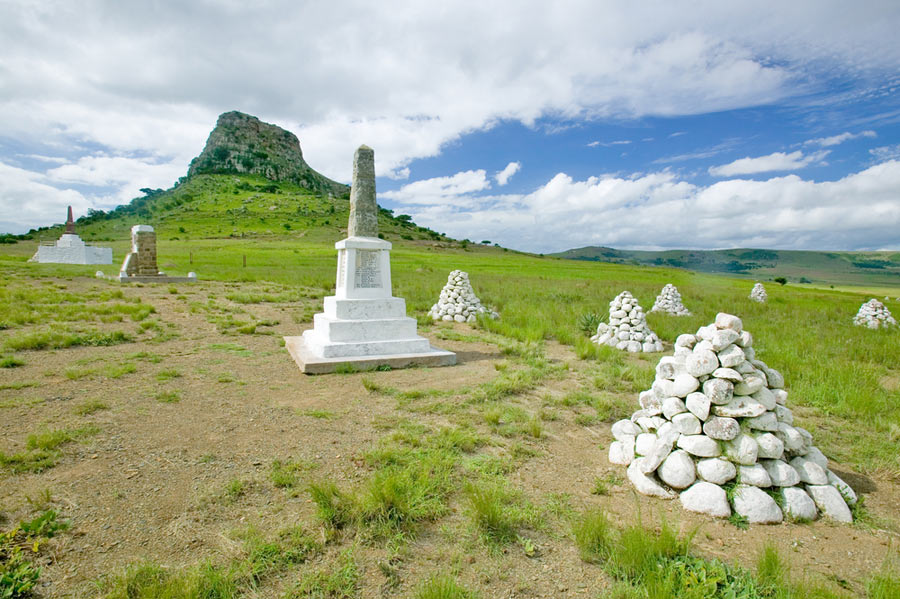 During the 19th century, central Zululand, now part of KwaZulu-Natal, was the site of many historic battles between the Zulus, Boers, and British. Today, sightseers can explore this rich history on the Battlefields Route. Knowledgeable guides take visitors to see battle sites, museums, memorials, and forts and share fascinating details and descriptions of these historic events.
Two of the most famous battlefields lie a short drive from each other: At Isandlwana, visitors will learn about the clash between 22,000 Zulu warriors who prevailed against 1,350 British troops in one of the first battles of the Anglo-Zulu War. About 16 kilometers from here, Rorke's Drift is the site where British troops defended a mission station from the attack of more than 3,000 Zulu warriors.
10. Nelson Mandela Capture Site
Steel sculpture & visitor center marking the arrest site of South Africa's renowned leader in 1962.It was created by Marco Cianfanelli and Jeremy Rose, who collaborated on this magnificent project. The sculpture at the Nelson Mandela Capture Site comprises 50 steel columns that are between six and 9.5 metres in height and cover a width of almost 30 metres.
Why was the Nelson Mandela Capture Site made?It's made of 50 steel columns and was installed to commemorate the 50th anniversary of Mandela's arrest. The work was created by Marco Cianfanelli and Jeremy Rose. The sculpture is a far more eye-catching display than the old marker, a plaque set into the side of the wall along the road.
Conclusion enjoy your stay in any of these Famous Tourist Attractions In Durban whether its being a vacation , holiday , Honeymoon etc.…Have a nice day !
Read Also >>Famous Tourist Attractions In Durban
Don't miss out on current updates, kindly like us on Facebook , Follow Us On Instagram & Subscribe To Our Channel OR leave a comment below for further inquiries.