Top 10 Tourists Attractions in Nigeria You Must Visit
Tourists Attractions in Nigeria – Nigeria, an African country on the Gulf of Guinea, has many natural landmarks and wildlife reserves. Protected areas such as Cross River National Park and Yankari National Park have waterfalls, dense rainforest, savanna and rare primate habitats. One of the most recognizable sites is Zuma Rock, a 725m-tall monolith outside the capital of Abuja that's pictured on the national currency.
Are you looking For the best Tourists Attractions to visit in Nigeria ? ,whether its being your vacation , Honeymoon , Business travels , Family Travels , Holiday and many More . Huh ! then you are at the right Place .
Scout Africa discovers the Top 10 Tourists Attractions in Nigeria You Must Visit. Read This Article and scout at any of these Attractions in Nigeria . Lets Get Started !
Top 10 Tourists Attractions in Nigeria
Here are the List Of Tourists Attractions in Nigeria You Must Visit and Their Location Details
1. The Ancient Nok Settlement – Kaduna State
Nok settlement is located in Jaba Local government area in the southern part of Kaduna State, northern Nigeria; within a rock-shelter where remains of granaries can be found. … The settlement was where the famous terracotta figurines of the Nok civilisation, one of Africa's oldest, were first unearthed.
2. Ogbunike Caves – Enugu State
Located in a valley blanketed by tropical rain forest, the collection of caves has been in use over centuries by local people for whom it has particular spiritual significance.This spiritual significance is still apparent, as the "Ime Ogba" celebration is undertaken every year to commemorate the discovery of the caves.
Descending into the valley where the caves are located is a lengthy walkway made up of about 317 steps said to have been constructed by the Anambra State Government in the mid 90s. Visitors must remove their shoes before entering the caves, as per tradition. And women who are having their monthly cycle cannot go in.
3. Ancient Kano City Walls – Kano State
The Ancient Kano City Walls were ancient defensive walls built to protect the inhabitants of the ancient city of Kano. The wall was initially built from 1095 through 1134 and completed in the middle of the 14th century. The Ancient Kano City Walls were described as "the most impressive monument in West Africa".
4. Millennium Park – Abuja State
The Millennium Park is the largest public park of Abuja, the capital of Nigeria and is located in the Maitama district of the city. The Millennium Park was inaugurated by Queen Elizabeth II on 4 December 2003.
5 . Aso Rock – Outskirt Of Abuja
Aso Rock is a large outcrop of granitic rock located on the outskirts of Abuja, the capital of Nigeria. The Aso Rock is a 400-metre prominent monolith with a peak height of 936-metre above sea level. It is one of the city's most noticeable features.
6. Agbokim Waterfalls – Cross River State
Agbokim waterfalls are situated in the Etung local government area of Cross River State in south-eastern Nigeria, very close to its border with Cameroon. The waterfalls are about 15 km from Ikom and 320 km from Calabar.
7 . Ibeno Beach – Kwa Ibo State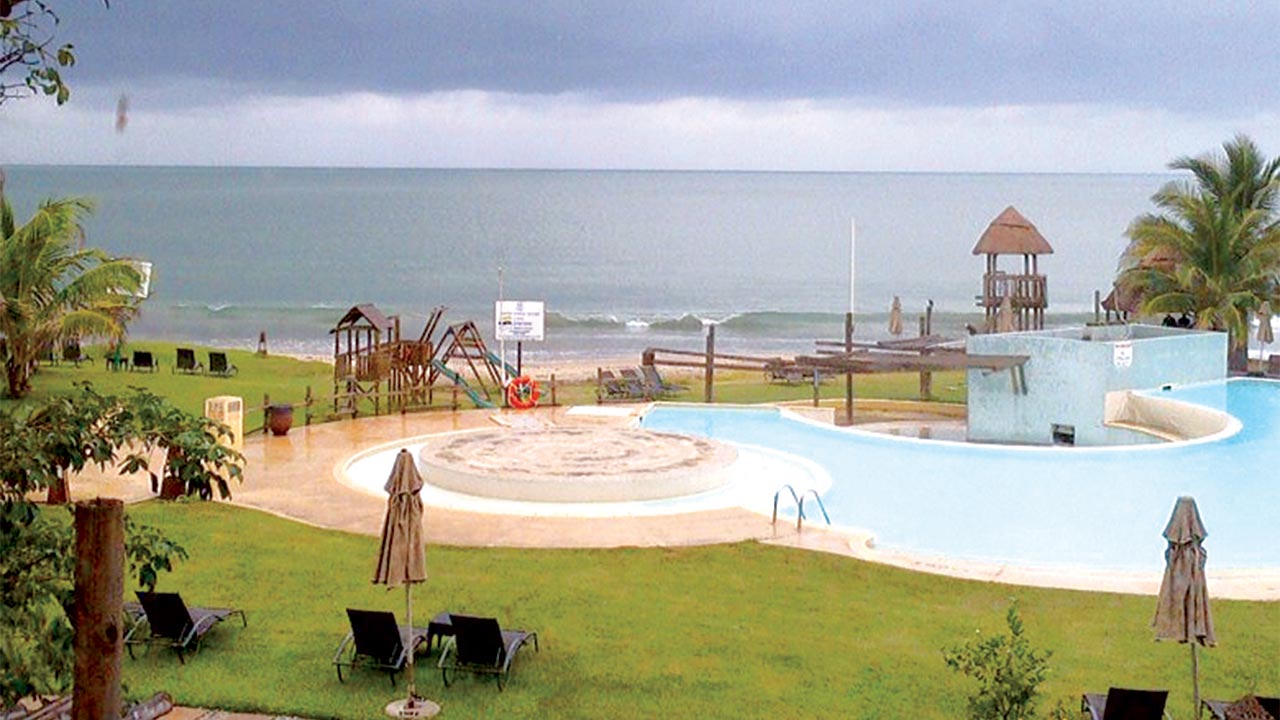 8. Idanre Hill – Ondo State
The Idanre Hill, or Oke Idanre is located in Idanre town in Ondo State of southwestern Nigeria. The hill of Idanre is one of the most beautiful natural landscapes in Nigeria. It includes such cultural sites as "Owa's Palace, Shrines, Old Court, Belfry, Agbooogun footprint, thunder water and burial mounds and grounds.
9 Ngwo Pine forest – Enugu State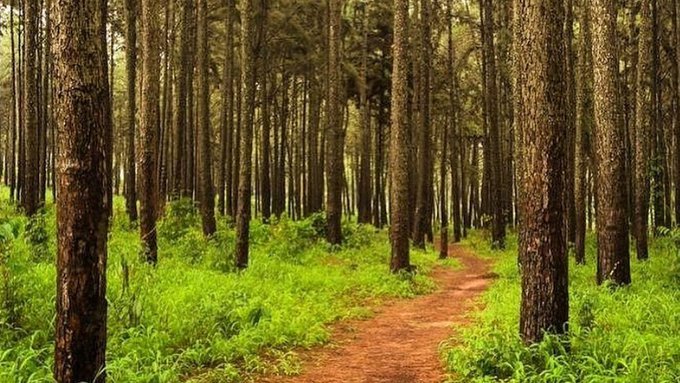 The Ngwo Pine Forest a pine forest near the center of Enugu. The forest hosts a limestone cave sculpted with a small waterfall that forms a shallow pool at the bed of the cave. The Ngwo Pine Forest is used as a recreational area to picnic.
10. Niger River
The Niger River is the principal river of West Africa, extending about 4,180 km. Its drainage basin is 2,117,700 km² in area. Its source is in the Guinea Highlands in southeastern Guinea near the Sierra Leone border.
Conclusion enjoy your stay in any of these Tourists Attractions in Nigeria whether its being a vacation , holiday , Honeymoon etc.…Have a nice day !
Read Also >>>Luxurious 5 Star Hotels In Abuja Nigeria
Don't miss out on current updates, kindly like us on Facebook , Follow Us On Instagram & Subscribe To Our Channel OR leave a comment below for further inquiries.